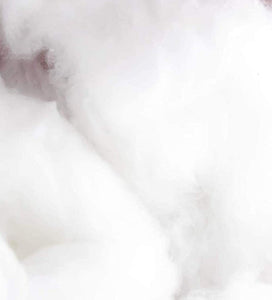 ❄ THREE TIMES THE SNOW FLUFF FOR A LOWER COST: Celebrate a Holiday's new fluffy snow comes with 45 square feet - 15 ounces! - of pull-apart cotton snow, compared to some of the leading brands online! Spend more time (and money) on those you love, whilst still reveling in the magic of Christmas!

❄ INCREDIBLY REALISTIC SNOW FLUFF DECORATION: Unlike a snow blanket or snow roll, this fake snow decor is soft, high-quality cotton, making it easy to fluff up into any shape or volume you want - like real snow! You can pull it apart to make a thick, fluffy village snow blanket, and/or sprinkle it anywhere to have the desired faux snow effect - minus the mess! Cleanup is fast, easy and simple, and you can reuse this snow batting for many holiday seasons to come!

❄ PERFECT FOR ANY OCCASION, ANY DISPLAY: Whether you are creating a store display, a Christmas village snow blanket, or visual merchandising image, our fluffy pull-apart snow fabric is the most magical accent for family nativity scenes, picture frame collages, floral arrangements, tabletop figurine displays, or any other beautiful decoration you want to showcase!

❄ KID-FRIENDLY & KID-SAFE: This snow cotton is hypoallergenic, which means it is safe for kids and pets. You can use our cotton snow fluff in those fun holiday DIY projects with your kids, to shape a fake snow blanket for your train sets, and you can even add glitter - or anything you want! - to give your Christmas cotton snow a sparkly makeover!